Brace yourself ladies (and MANY teenage girls) as the almighty Justin Bieber will be making his way back to the Mother City for a live concert at the Cape Town Stadium on Wednesday, 17 May 2017. This anticipated performance will form part of his Purpose World Tour, which is his third worldwide tour to date. And we are stoked that this popular pin up pop-star will be performing within meters of the hostel! Ladies, he will be so close that we're sure he will have your heart pounding even if you don't manage to grab yourself a ticket.
BACKGROUND
Born in Canada, Justin has gone from strength to strength since he was first discovered on YouTube (courtesy of a few homemade videos) at the tender age of 13. Then shortly after he signed to RBMG in 2009 he released his debut album, 'My World'.  A whopping seven of its songs charted on the Billboard Hot 100 (a record for a first release). Since then the much-loved singer-songwriter has gone on to sell more than 100 million records worldwide and spawned countless hit singles, several of which come off his most recent album release 'Purpose', which has sold 3.1 million copies so far. His hit singles 'What Do you Mean', 'Sorry' and 'Love Yourself' all reached number one on the Billboard Top 200, making Bieber the first male artist in almost a decade to have three number ones from an album!
SOCIAL BIEBER
It is fair to say that Justin has become somewhat of a social media superstar – He boasts almost 78 million Facebook fans and over 90 million followers on Twitter – has also raked in an almost endless array of prestigious accolades during his spell on the global music scene. In addition to being awarded Artist of the Year at the 2010 and 2012 American Music Awards, the teen sensation has also received three Grammy nominations, claimed a number of coveted titles at the MTV Europe Music Awards, and has ultimately been named one of the top ten most powerful celebrities in the world by Forbes magazine, four times. Bieber also became the first artist to surpass 10 billion total video views on Vevo. Is there any stopping this man!?!?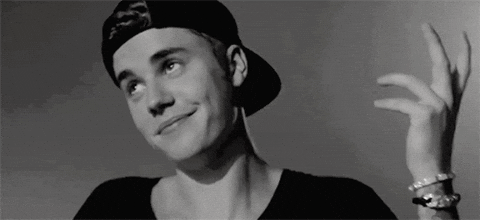 HAPPY ENDINGS
So with such huge success to date, love him or hate him, Cape Town is going to be on fire with his arrival on the 17th of May. For those of you who don't already know, concert finishes with "Sorry," where Bieber stood with his dancers beneath a shower of artificial rain, so we are sure that this performance alone will be one for the memory bank.